I neglected my "job" in the last few days but it's time for a picture-of-the-day post. This time the artist is Karory and a fun fact about her… it seems like her name came from "caloire" (カロリー). Oh, and yet another artist with many NSFW pictures, please be aware of that.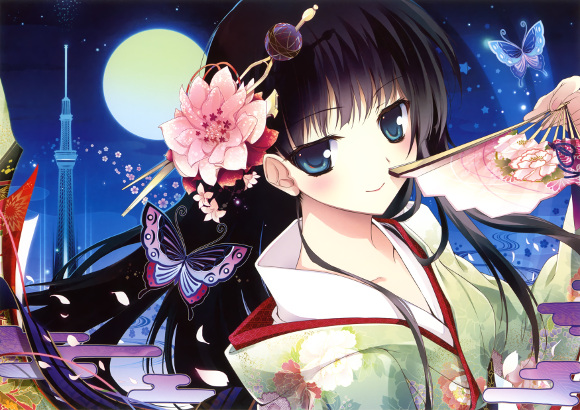 Source: Yande.re | Artist: karory (pixiv) | Circle: KAROMIX | Webpage: karory.net
Next time I should post a picture/wallpaper with a different setup/theme maybe a scenic picture like this (I'm using this one as my lock screen for my PC).